Steroids Tags
anabolic steroids
Buy Steroids
injectable steroids
steroids side effect
steroids for sale
bodybuilding steroids
Kalpa Pharmaceuticals
winstrol
sustanon
dragon pharma
british dragon
sciroxx
muscle builder
bodybuilding
buy hgh
growth hormone
human grow hormone
hgh
oral steroids
balkan pharmaceutics
deca durabolin
steroids
human growth hormone
growth hormone for sale
buy jintropin
buy steroids
Lasix Tablets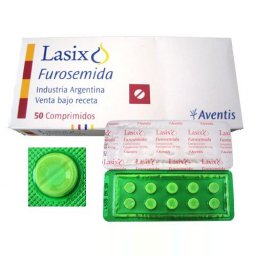 Lasix 40 mg
Manufacturer: Aventis Pharma Limited
Substance: Furosemide
Pack: 120 tabs (40 mg/tab)
Buy 5+ for 57.00 USD and save 15.00 USD
What is Lasix?

Lasix is a loop diuretic (water pill) that prevents your body from absorbing too much salt, allowing the salt to instead be passed in your urine.

Lasix treats fluid retention (edema) in people with congestive heart failure, liver disease, or a kidney disorder such as nephrotic syndrome. This medication is also used to treat high blood pressure (hypertension).

Lasix may also be used for other purposes not listed in this medication guide.
Important information about Lasix

Do not use Lasix if you are unable to urinate.

Before using this medication, tell your doctor if you have kidney disease, liver disease, gout, lupus, diabetes, or an allergy to sulfa drugs.

To be sure Lasix is not causing harmful effects, your blood will need to be tested on a regular basis. Your kidney or liver function may also need to be tested. Do not miss any scheduled appointments.

Lasix will make you urinate more often and you may get dehydrated easily. Follow your doctor's instructions about using potassium supplements or getting enough salt and potassium in your diet.

Avoid becoming dehydrated. Follow your doctor's instructions about the type and amount of liquids you should drink while you are taking this medication.

If you are being treated for high blood pressure, keep using Lasix even if you feel fine. High blood pressure often has no symptoms.
What should I discuss with my healthcare provider before taking Lasix?

Do not use Lasix if you are unable to urinate.

Before using this medication, tell your doctor if you have:
* kidney disease;liver disease; gout; lupus; diabetes; or an allergy to sulfa drugs.

If you have any of these conditions, you may need a dose adjustment or special tests to safely take Lasix.

FDA pregnancy category C. It is not known whether this medication is harmful to an unborn baby. Before taking Lasix, tell your doctor if you are pregnant or plan to become pregnant during treatment. Furosemide can pass into breast milk and may harm a nursing baby. Do not use Lasix without telling your doctor if you are breast-feeding a baby.
Reviews
Please log in to write review
Related Offers
Manufacturer: Aventis Pharma Limited
Substance: Furosemide
Pack: 5 x 2 ml amp (10 mg/ml)

Buy 5+ for 28.50 USD and save 7.50 USD
Help Online
Currency
Articles
Forget gym, steroids and other hulk protein can help muscles grow

MELBOURNE: If you hate the idea of hitting the gym, a new 'hulk' protein can help you achieve a toned and muscular look, scientists claim. Scientists in Australia say they have discovered one of the molecular keys to a protein that promotes weight and muscle mass gain, without any exercise involved like steroids. Researchers found that by blocking the function of Grb10, nicknamed the 'Hulk' protein , while mice were in the womb, they were considerably stronger and more muscular at birth than normal mice.

Steroids for Sale

Steroids for sale online become more and more popular and bodybuilders from all over the world use online steroids shops to buy steroids for their bodybuilding purposes. Steroids for sale are different physical enhancement drugs which helps people get success in weight lifting, in building their body and get stronger. Once you decided to buy steroids it means you are ready for this and that means a lot of reading and talking on different bodybuilding forums.

Buy steroids as per your needs

Today, steroids are the most talked about products among sportspersons, particularly anabolic steroids. This is primarily because of detrimental effects that such products can have on one's body, if not taken as per doctor's prescription.