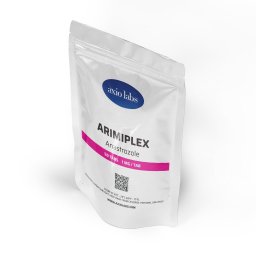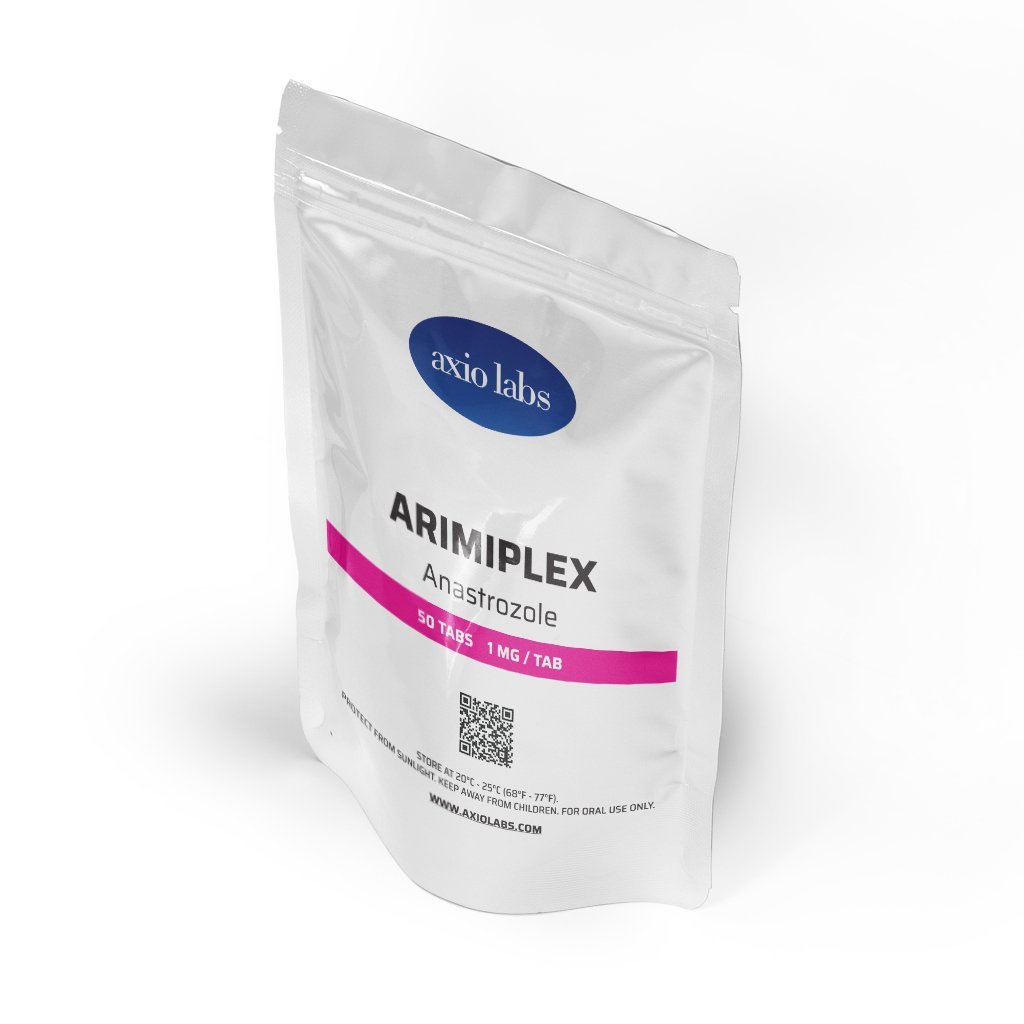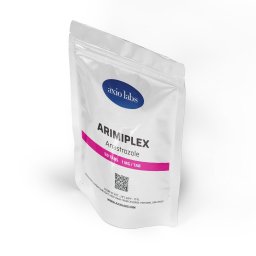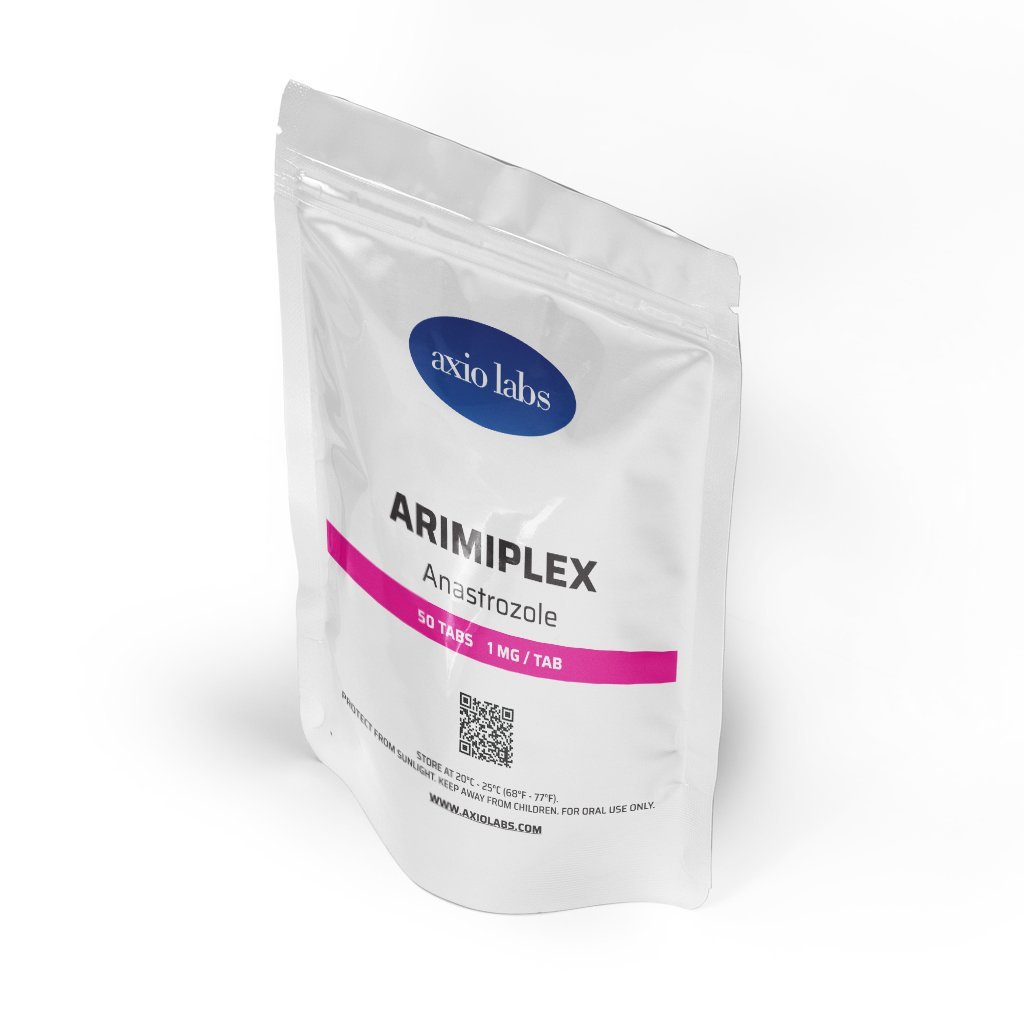 PCT - Post Cycle Therapy
Arimiplex
Manufacturer: Axiolabs
Substance: Anastrozole
Pack: 50 tabs (1 mg/tab)
Arimiplex Detailed
Average Dose: .25mg - 1mg per day
Half Life: 5 - 7 days
Water Retention: none
Aromatization: no
DHT Conversion: no

Anastrozole is not a steroid. It is a tablet form anti-aromitase that is used by many body builders to help prevent bloating (edema) and Gynecomastia (bitch tit) associated with the use of testosterone and androgens. It can be used in place of Nolvadex,Clomid, etc. Bodybuilders are using around .25mg to 1mg per day or .5mg to 1mg every other day and are having good success with it.

The FDA approved uses are for the treatment of breast cancer in post-menopausal women with disease progression following tamoxifen therapy. Hypersensitivity to anastrozole are reasons not to use this drug. If you have these problems please inform your doctor. Common side effects are: shortness of breath, dizziness, diarrhea, vomiting, headache, hat flashes, weakness, cough, dry mouth, skin rash, sweating, abdominal pain and bone pain. Some less common symptoms are vaginal bleeding, weight gain, tiredness, chills, fever, breast pain, and itching. In case of an overdose, it is recommended to contact your poison control center, trade name: Anastrozole ) is a drug indicated in the treatment of breast cancer in post-menopausal women. It is used both in adjuvant therapy (i.e. following surgery) and in metastatic breast cancer. It has the effect of decreasing the amount of estrogen that the body makes.

Anastrozole (Anastrozole)Anastrozole belongs in the class of drugs known as aromatase inhibitors. It inhibits the enzyme aromatase, which is responsible for converting androgens (produced by women in the adrenal glands) to estrogen.

The ATAC (Anastrozole, Tamoxplex, Alone or in Combination) trial represents a long-term follow-up study of 9366 women with localized breast cancer who received either anastrozole, tamoxifen, or both. After more than 5 years the group that received anastrozole had significantly better clinical results than the tamoxifen group. The trial suggested that anastrozole is the preferred medical therapy for postmenopausal women with localized breast cancer that is estrogen receptor positive.
Usage for men

While officially indicated for women, this drug has proven effective in the off-label use of reducing estrogen (in particular and more importantly, estradiol) in men. Excess estradiol in men can cause benign prostatic hyperplasia, gynecomastia, and symptoms of hypogonadism. Some athletes and body builders will also use Arimidex as a part of their steroid cycle to reduce and prevent symptoms of excess estrogen; in particular, gynecomastia and water retention.

Study data currently suggests that dosages of 0.5mg to 1mg of Anastrozole a day reduce serum estradiol by about 50% in men, which differs from the typical reduction in postmenopausal women. However, the reduction may be different for men with grossly elevated estradiol (clinical data is currently lacking).
Please log in to write Arimiplex review.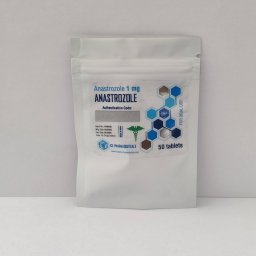 Ice Pharmaceuticals
Manufacturer: Ice Pharmaceuticals
Substance: Anastrozole
Pack: 50 tabs (1 mg/tab)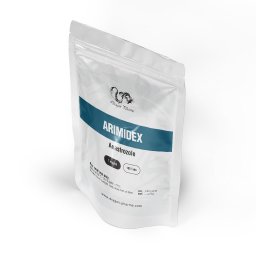 Dragon Pharma, Europe
Manufacturer: Dragon Pharma
Substance: Anastrozole
Pack: 1 x 100 tabs (1 mg/tab)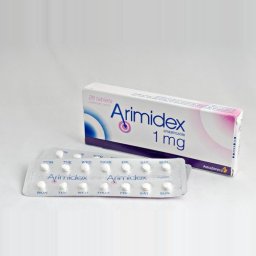 AstraZeneca
Manufacturer: AstraZeneca
Substance: Anastrozole
Pack: 28 tabs (1 mg/tab)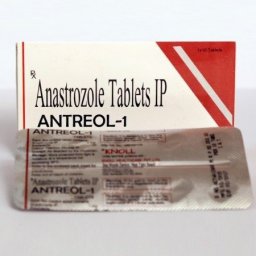 Knoll Healthcare Pvt. Ltd.
Manufacturer: Knoll Healthcare Pvt. Ltd.
Pharmaceutical name: Anastrozole
Pack: 30 tabs (1 mg/tab)